FRIDAY 31 DECEMBER, 2010 |

---
What Type of Colored Contact Lenses Works Best for Dark Eyes?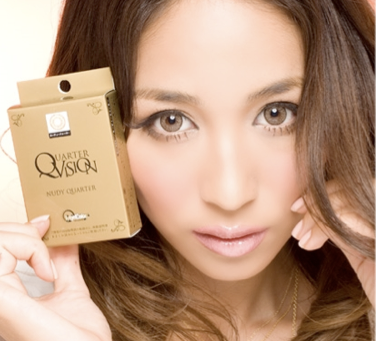 People with Darker eyes color that considering using colored contact lenses will wonder what type of color lenses suit best for them
The most important thing to do initially is to visit an eye doctors to get your eye checked. Colored lenses are classified as medical device thus you are required to have your eye check by a qualified eye doctor and received a prescription before you can order any color lenses.
During the visits, you can ask your eye doctor for assistance on the type of colored lenses available. You can seek his or her advice on what will be best to suit you.
People with astigmatism or other vision condition may need special attention and through this visits your eye doctors will be able to identified which color contact lenses that's is suitable for you.
In the past, people with dark eye have fewer choices but with the advancement of technology, this situation has changed and you can find many new colored lenses that are suitable for you.
You can now switch your eye color instantly from blue to brown or brown to green. Thus the choice is yours!
So now...
What type of Colored Contact Lenses work best for Dark Eyes?
Darker eyes will require only opaque colored contact lenses.
This type of lenses are designed to allow only some of your natural eye color to filter thus when your wear your newly selected color lens, you will be able to see more of the selected lens color rather than your natural eye color.
People with dark eye should not choose the 'enhancer' colored contact lenses as it is used to enhance your natural eye color. It will not be noticeable in your case
Nowadays you may find many colored lens for you to choose from. Consider trying a few colors for different occasions or events. I am sure you will have fun and lot of compliments from this experience.
---
---
---
---
---
News for Monday 27 December, 2010
---
View all news for Monday 27 December, 2010 on one page
---
---
Back to Archive