WEDNESDAY 25 MAY, 2011 |

---
The Hard Truth about Colored Contact Lenses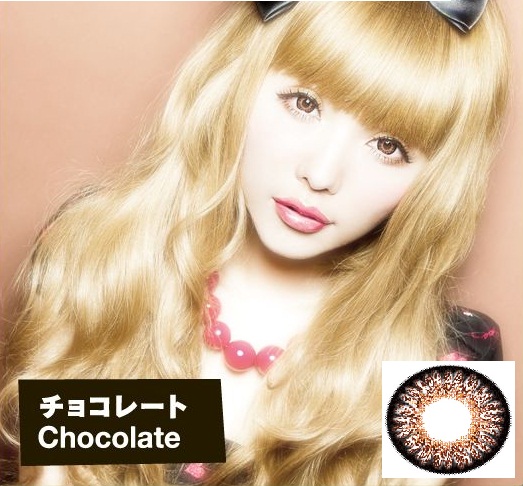 Nowadays, enhancing the look of your eyes to make them looks brighter and appealing can be a lot of fun.
Other than the traditional use of contact lenses, colored contact lens are able to correct your vision. At the same time, it can also enhances your look without much effort. You can have tremendous fun and attention with it.
The development of these types of lenses are always advancing and changing. You will be able to select from a wide variety of designs and styles to suit any of your events or functions.
Presently, there are already a lot of people around the world using colored contact lenses. Many have found that it is the best alternative to glasses. Moreover, it comes with colours that can transform your looks instantly. These transformation will make you appear stylish and fun. The introduction of coloured contact lenses has given a new fashion trend that many people adore it. By wearing it, the lenses enable a person to be different. It is comparably less expensive than many cosmetic products in the market.
There are hundreds of different styles, colors and types to choose from. Irregardless of styles, events or mood you are in, you will be able to find a colored contact lenses that suits your preferences.
Even though colored contact lens are fantastic to wear, it may also damage your eyes if proper care of the lenses is not strictly adhere to like the traditional one.
In order to have fun all the time wearing your favourite colored lens, a strict cleaning routine must be followed. If a proper cleaning routine are followed strictly, you should not have problem using it.
The selection of colored contact lenses are the same as your traditional one. You should always get an Eye check by an Eye doctor prior to ordering it. With the prescription given by your eye doctor, you can start selecting the color you want. You can find many colors and styles available online which makes the selection more exciting. We would suggest that you order from a reputable company, if you are a beginners. A reputable company is one that can offer you a wide range of brand colored contact lens. You are able to find the right one from their wide selection of lenses.
From kids to adults - colored contact lenses are the ideal way to be different and it can improve your vision at the same time.
---
---
---
---
---
News for Friday 06 May, 2011
---
View all news for Friday 06 May, 2011 on one page
---
---
Back to Archive