THURSDAY 01 DECEMBER, 2011 |
---
Freskon Dezigner Series - cosmetic Colored contact lenses
FreshKon Dezigner Solitaire Series- Cosmetic Color Contact Lenses
My Design, My Signature !
Freskon Dezigner Series is a new range of cosmetic colored contact lenses that offers you exciting opportunities to redesign your eyes.
Create Your Signature look with Freshkon Dezigner lenses ang get that Fabulous, unique and sassy look.
Make Over Your eyes to complement or contrast with your makeup, your hairstyle, your outfit or accessories. Go Girlie with pretty pink, or lovely in intriguing orange, look lush in gorgeous green, or brighten up your look with aqua.
Freskon Dezigner Series its Unique, its Groovy, its stunning, its personal.
Freshkon Dezigner - My Design, My Signature !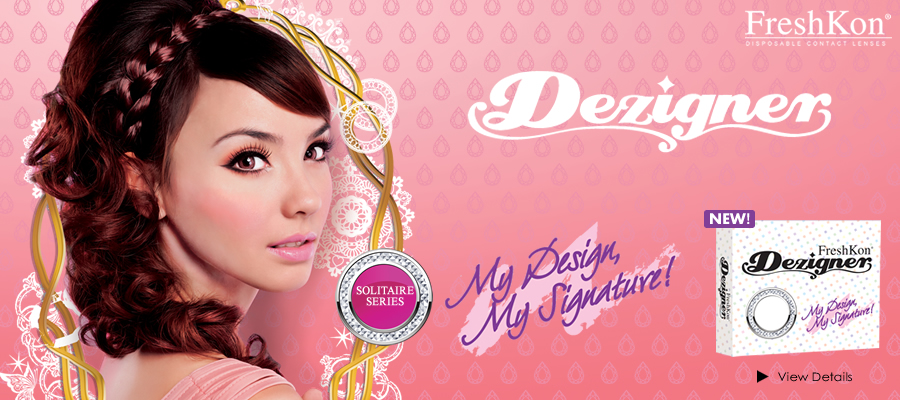 FreshKon Dezigner Series - Cosmetic Colored Contact Lenses
Pink Solitaire : Pretty princesses will be smitten with pink solitaire from the dezigner "solitaire series" Think angelic pink cheeks, girlish braids and an overall lovely look
Orange Solitaire : Enjoy the Unique and magnetic mystique of orange solitaire. You'll set the pattern for natural, sun-kissed attraction.
Aqua Solitaire : Choose Aqua Solitaire for a burst of sexy freshness. Cool marine tones are what design-conscious friends will see when they gaze into your captivating, calm eyes.
Green Solitaire : Invite Envy with this sultry green tone. gorgeous is what you'll be, no doubt about it, with green solitaire.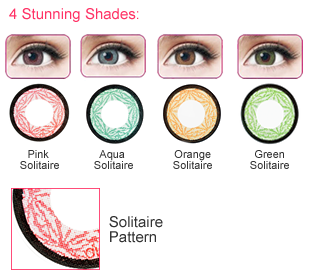 Get Your Freshkon Dezigner Cosmetic Colored Contact lenses Now !
---
---
---
---
---
News for Wednesday 23 November, 2011
---
View all news for Wednesday 23 November, 2011 on one page
---
---
Back to Archive