MONDAY 14 AUGUST, 2023 |

---
Elevate Your Style with Color Contact Lenses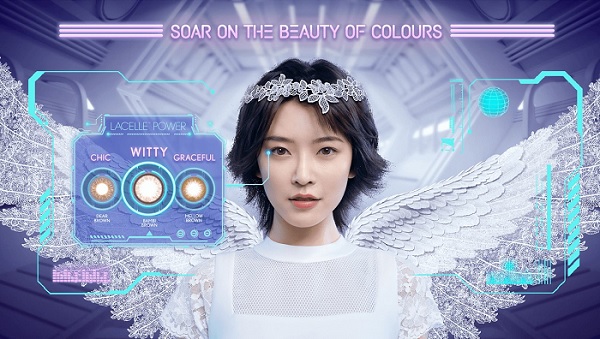 Elevate Your Style with Color Contact Lenses
In the realm of fashion, innovation knows no bounds, and one of the most transformative accessories in recent years has been color contact lenses. Gone are the days when eyewear was merely a visual aid; today, color lenses have emerged as a powerful fashion statement that allows individuals to experiment with their look, express their personality, and redefine their style.
Color contact lenses have become a must-have accessory, offering a fascinating blend of function and flair. Whether you're looking to enhance your natural eye color or completely change it, these lenses provide a versatile canvas to play with. Let's delve into the captivating world of color lenses and explore how they're reshaping fashion trends.
A Splash of Versatility: Color lenses are available in an array of hues, from soft and subtle to bold and vibrant. Want to add a touch of mystique? Opt for enchanting shades of gray or amethyst. Craving a mesmerizing gaze? Embrace gemstone-inspired colors like emerald green or sapphire blue. With such diversity, individuals can coordinate their lenses with outfits, makeup, and even moods, making them an integral part of daily fashion choices.
Express Your Personality: Fashion is an extension of one's personality, and color lenses offer an unconventional means of expressing individuality. Changing eye color can instantly transform your appearance and create a whole new vibe. Are you feeling adventurous? Experiment with unconventional hues like honey brown or turquoise. The ability to switch eye colors allows for unparalleled self-expression and reinvention.
Special Occasions and Cosplay: Color contact lenses have become an indispensable tool for special occasions and cosplay enthusiasts. Whether it's a themed party, a Halloween bash, or a Comic-Con event, color lenses are a game-changer. They can effortlessly complete a costume, adding a layer of authenticity to characters and ensembles. From feline eyes to mystical creatures, the possibilities are endless.
Effortless Elegance: In the realm of fashion, it's often the smallest details that make the biggest impact. Color lenses provide a subtle yet transformative touch that elevates any look. They enhance facial features, complement skin tones, and add depth to the eyes. The result? A sophisticated and polished appearance that exudes confidence and elegance.
Navigating the Trends: Like all fashion accessories, color contact lenses have their own trends and styles. Natural-looking enhancements, such as enhancing the depth of your natural eye color, are trending. Earthy tones like hazel and chestnut are popular choices. On the other hand, bold and unconventional colors, such as neon shades and multi-toned lenses, are gaining traction among fashion-forward individuals.
In a world that's constantly evolving, fashion enthusiasts are embracing innovation with open arms. Color contact lenses provide an avenue to transform one's appearance and create unique looks that reflect personal style. These lenses aren't just about enhancing the aesthetics; they're about celebrating individuality, embracing change, and embracing the freedom to experiment with fashion in exciting new ways.
So, whether you're looking to make a lasting impression or simply switch up your everyday style, color contact lenses offer an intriguing opportunity to infuse your look with a dose of creativity and flair. With a vast spectrum of colors and designs at your disposal, the canvas for self-expression is limitless. The next time you're seeking a fashion-forward twist, consider the world of color lenses as your ultimate accessory.
In just a blink, your style can be transformed into something truly magical, and that's the beauty of color contact lenses in the world of fashion.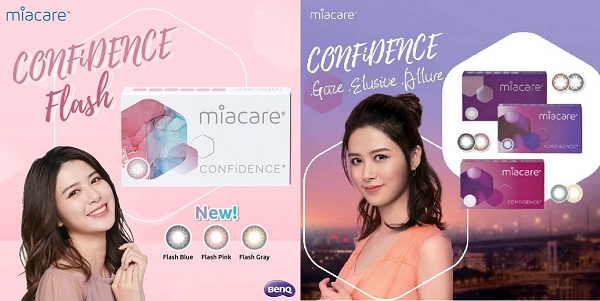 ---
---
---
---
---
News for Monday 03 July, 2023
---
View all news for Monday 03 July, 2023 on one page
---
---
Back to Archive