WEDNESDAY 06 SEPTEMBER, 2023 |

---
Enhance Your Look with Miacare Color Contact Lenses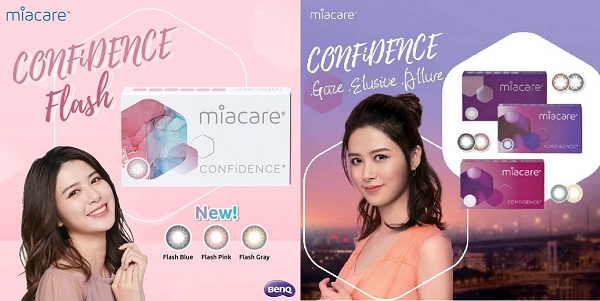 Enhance Your Look with Miacare Color Contact Lenses
In recent years, color contact lenses have become a popular fashion accessory, allowing wearers to change their eye color and enhance their overall appearance. Among the many brands available, Miacare stands out as a trusted and innovative choice for those looking to elevate their style. In this article, we'll explore why Miacare color contact lenses have gained such popularity.
1. Exceptional Comfort and Quality
Miacare is renowned for its commitment to comfort and quality. Their color contact lenses are crafted with precision, using cutting-edge technology and high-quality materials to ensure an exceptional wearing experience. Miacare understands that comfort is paramount, especially for those wearing contact lenses all day, and they prioritize this aspect without compromising on style.
2. A Wide Array of Colors
One of the most appealing features of Miacare color contact lenses is the extensive range of colors available. Whether you desire a subtle change or a bold transformation, Miacare offers options to suit every taste. From natural hues like hazel and blue to more exotic shades such as amethyst and emerald, Miacare provides a spectrum of possibilities to help you express your unique style.
3. Enhance Natural Beauty
Miacare color contact lenses are designed to enhance your natural beauty, rather than overshadow it. They offer a realistic and captivating look that complements your features, making your eyes the focal point of your appearance. Whether you have light or dark eyes, Miacare lenses are carefully crafted to provide a vibrant and captivating color transformation.
4. Vision Clarity
Apart from aesthetics, Miacare understands the importance of clear vision. Their color contact lenses are engineered to provide excellent visual clarity, ensuring that you can see the world with precision and without distortion. This commitment to both style and functionality makes Miacare lenses a reliable choice for daily wear.
5. UV Protection
Miacare color contact lenses also incorporate UV protection, safeguarding your eyes from harmful UV rays. This added layer of protection is essential for maintaining the health of your eyes, especially in sunny or outdoor environments. Miacare ensures that your eyes remain not only beautiful but also healthy.
6. Easy Handling and Maintenance
Miacare lenses are designed for convenience. They are easy to handle, making insertion and removal a breeze, even for those new to contact lenses. Additionally, Miacare provides clear instructions on proper care and maintenance, ensuring that your lenses remain in pristine condition.
7. Trusted by Professionals
Miacare is a brand that eye care professionals trust and recommend. Their lenses are rigorously tested and approved by experts in the field, providing wearers with peace of mind knowing they are using a reliable and safe product.
Conclusion
Miacare color contact lenses offer wearers the perfect blend of style, comfort, and quality. With an extensive range of colors to choose from, these lenses are a fantastic way to experiment with your look or enhance your natural beauty. Whether you want to make a subtle change or a bold statement, Miacare has the perfect lenses for you. So why wait? Elevate your style and transform your look with Miacare color contact lenses today. Your eyes will thank you for it.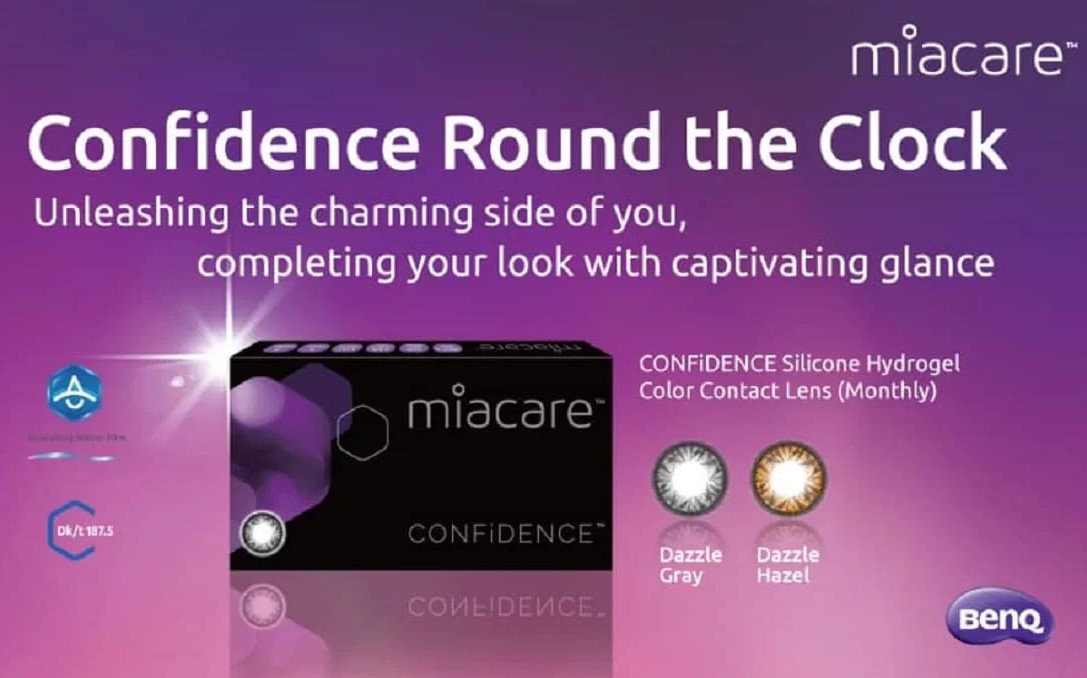 ---
---
---
---
---
News for Monday 14 August, 2023
---
View all news for Monday 14 August, 2023 on one page
---
---
Back to Archive