MONDAY 02 OCTOBER, 2023 |

---
Enhance Your Eyes with Bausch and Lomb Lacelle Grace lenses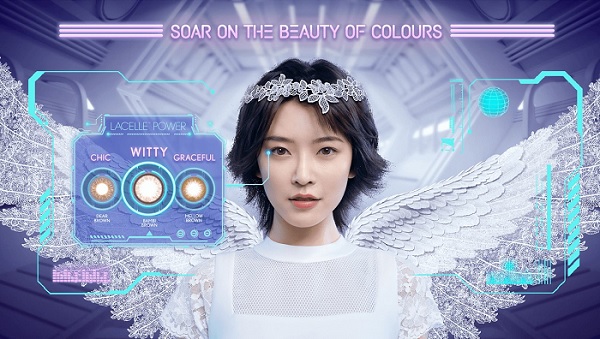 Enhance Your Eyes with Bausch & Lomb Lacelle Grace Cosmetic Lenses
In a world where first impressions matter, our eyes are our most powerful tools of expression. They reveal our emotions, thoughts, and personality. So, why not enhance their beauty? Bausch & Lomb Lacelle Grace Cosmetic Lenses offer a captivating solution that not only enhances your eye's natural allure but also adds a touch of sophistication to your overall appearance.
These cosmetic lenses are designed with precision, combining elegance, comfort, and functionality to meet the demands of modern life. Let's delve into the world of Bausch & Lomb Lacelle Grace Cosmetic Lenses to discover how they can transform your look and elevate your confidence.
A Kaleidoscope of Colors
The eyes are inherently expressive, and Bausch & Lomb Lacelle Grace lenses amplify this expressiveness. They come in a variety of enchanting colors, allowing you to experiment with different looks and moods. Whether you desire a subtle change or a bold transformation, there's a shade to suit every occasion.
From the enchanting Twinkle Brown that adds warmth to your gaze, to the mysterious and Glittering Gray, each color in the Lacelle Grace collection has been carefully crafted to enhance your natural eye color. These lenses offer a kaleidoscope of possibilities, making it easy to achieve the look you desire.
Comfort Meets Style
While style is undoubtedly a priority, comfort should never be compromised. Bausch & Lomb understands this, which is why Lacelle Grace lenses are designed with your comfort in mind. Their advanced material ensures all-day wear without causing dryness or discomfort.
These lenses boast a high water content, ensuring your eyes stay hydrated even during long hours of wear. Additionally, their thin and soft design makes them easy to insert, and you'll hardly notice they're there.
Innovative Lens Technology
Bausch & Lomb Lacelle Grace Cosmetic Lenses utilize cutting-edge lens technology to provide superior vision clarity. They correct mild visual impairments while enhancing your eye color, ensuring you see and look your best simultaneously.
The lenses' high-definition optics reduce glare and halos, providing you with a clear and natural view of the world. Whether you're in a business meeting, enjoying a romantic dinner, or simply going about your daily routine, these lenses offer the visual acuity you need.
UV Protection for Eye Health
In today's world, protection from harmful UV rays is paramount. Bausch & Lomb Lacelle Grace lenses come with built-in UV protection to shield your eyes from the sun's damaging radiation. This feature not only enhances your eye comfort but also supports your long-term eye health.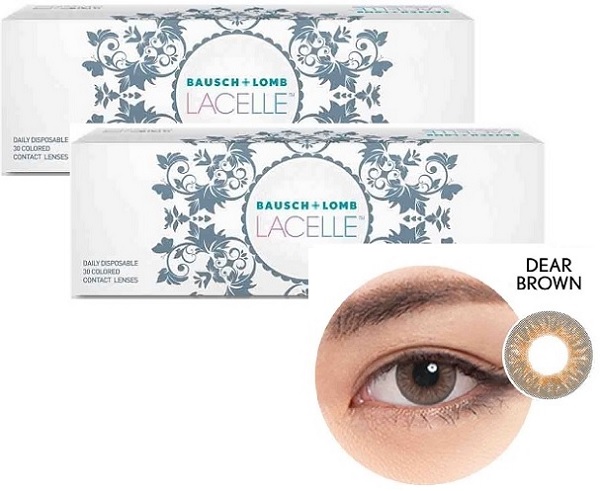 Convenience at Your Fingertips
One of the standout features of Lacelle Grace lenses is their convenience. These lenses are daily disposables, eliminating the need for cleaning and storage. Simply insert a fresh pair in the morning, and at the end of the day, discard them. This hassle-free approach saves you time and ensures you always have a clean and comfortable pair of lenses.
A Confidence Boosting Accessory
Your eyes are the windows to your soul, and Bausch & Lomb Lacelle Grace Cosmetic Lenses provide the perfect frame. By enhancing your eye color and providing unmatched comfort, these lenses boost your self-confidence. They empower you to face the world with a renewed sense of beauty and grace.
In conclusion, Bausch & Lomb Lacelle Grace Cosmetic Lenses are more than just colored contact lenses; they are a statement of style, comfort, and innovation. With an array of captivating colors, advanced lens technology, UV protection, and the convenience of daily disposables, they are the perfect accessory to elevate your everyday look or add an extra touch of glamour to special occasions. So, why wait? Enhance your eyes and embrace your unique beauty with Lacelle Grace lenses. Your eyes will thank you, and the world will admire your captivating gaze.
---
---
---
---
---
News for Wednesday 06 September, 2023
---
View all news for Wednesday 06 September, 2023 on one page
---
---
Back to Archive