Contact Lenses Details
Bausch & Lomb Sets Sight on Beauty Segment with Launch of its First Cosmetic contact Lenses NATURELLE™ specially designed for Asians to Achieve Naturally Beautiful & Quietly Captivating Eyes
NATURELLE™ cosmetic contact lenses blends naturally and seamlessly with the eyes' true colours to bring out their natural beauty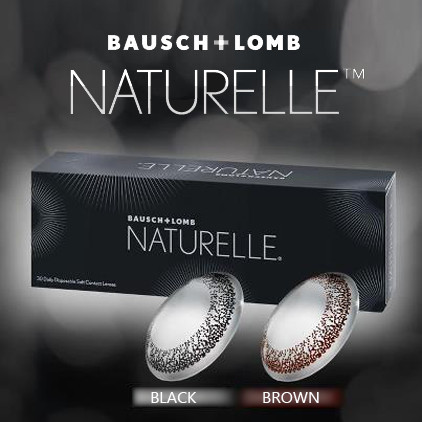 Bausch & Lomb Naturelle Cosmetic contact Lenses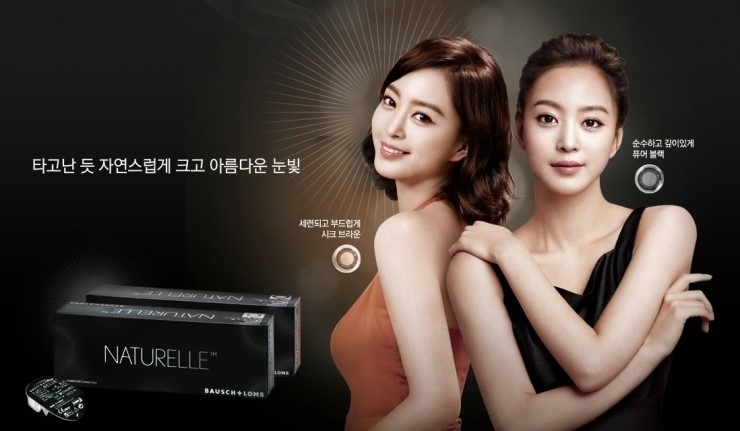 Bausch + Lomb, the first company to launch soft contact lens to the masses in 1971, is introducing its first Cosmetic Lens NATURELLE™ to enhance Asian eyes so they look naturally beautiful and quietly captivating.
Offering natural beauty, daily comfort, eye health and clear vision, NATURELLE™ is designed for the busy modern women who aspire to exude effortless sophistication through subtly accentuated eyes on all occasions. With these unique attributes, NATURELLE™ is well-positioned to capture the beauty segment in the contact lenses market.
Bausch & Lomb Naturelle Black Style / Bausch & Lomb Naturelle Brown Style
See How Bausch & Lomb Naturelle Change Your Look Instantly
Designed to complement Asian eyes, NATURELLE™ features a unique and natural graduation pattern that blends seamlessly with eyes' true colours, enlarges the iris' appearance and brings out eyes' natural beauty.
Naturelle™ has four unique features namely Natural Beauty, Eye Health, Daily Comfort and Clear Vision.
1. Natural Beauty
91% of the wearers agree that NATURELLE™ blends naturally and seamlessly with their eyes; and more than 85% believe that NATURELLE™ gives their eyes a soft natural glow, and makes their eyes look more beautiful and spirited.
2. Eye Health
Bausch + Lomb's proprietary Micro-Encapsulation Technology ensures that the color pigments are encapsulated within the lens material. The micro-encapsulated pigments are non-toxic and non-irritating to the eyes. Furthermore, the colours do not reduce oxygen flow through the lenses, allowing eyes to 'breathe' well. This makes NATURELLE™ healthy and safe to wear.
3. Daily Comfort
NATURELLE™ provides outstanding all-day comfort. Micro-Encapsulation Technology ensures pigments do not touch the eyes and cause irritation whilst ComfortMoist™ Technology keeps the lenses bathed in moisture , helping to provide outstanding comfort all-day long. Natural Black and Stylish Brown, Bausch + Lomb's NATURELLE™ daily disposable cosmetic lenses
4. Clear Vision
NATURELLE™ features High Definition™ Optics for wearers to enjoy crisp and clear vision especially in low light conditions. This technology reduces visual distortion (spherical aberration) for sharp vision particularly in dimness. Also, the lens has been designed to not intrude the optic zone and hence does not affect vision quality.
Available in two colours, Natural Black  and Stylish Brown, Bausch + Lomb's NATURELLE™ daily disposable cosmetic lenses ( 30 Lens per box )

Get your Bausch & Lomb Naturelle Cosmetic contact lens Today !