Contact Lenses Details
1-DAY ACUVUE® MOIST Brand Multifocal Contact Lenses are the first ever multifocal lens with a design inspired by the function and structure of the aging eye. This new and innovative Eye-Inspired™ Design specifically matches your eye's changing needs for a clearer vision - near, intermediate, and far, in dim light and bright!
1-Day ACUVUE® MOIST® BRAND MULTIFOCAL For people with presbyopia: Look and be sharper than ever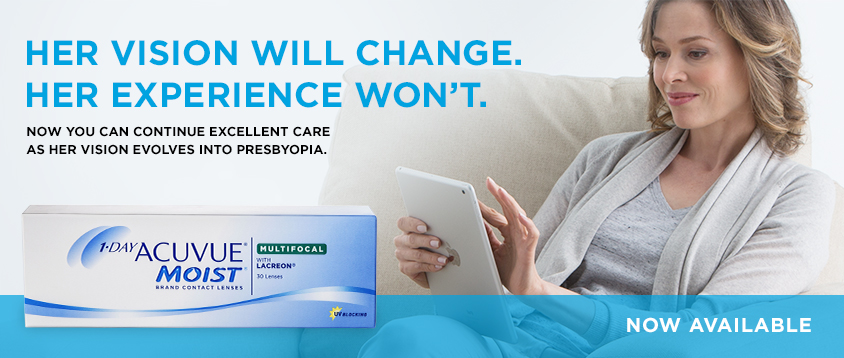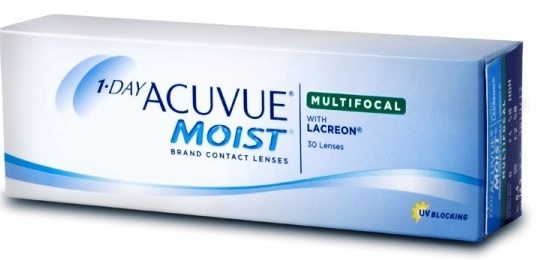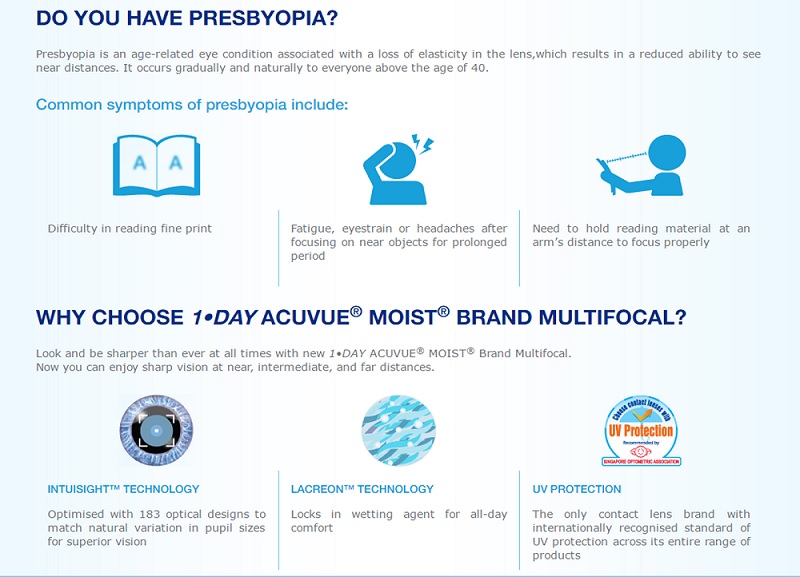 1-DAY ACUVUE® MOIST Brand MULTIFOCAL Contact Lenses
Parameters
8.4 mm base curve/14.3 mm diameter
Additional:
Low (+0.75D to +1.25D)
Mid (+1.50D to +1.75D)
High (+2.00D to +2.50D)
Wear & replacement schedule
Daily disposable contact lens ( 30 lens per box )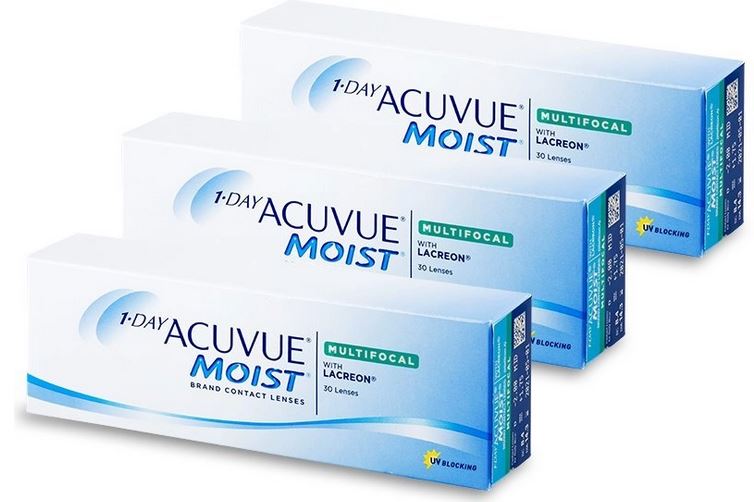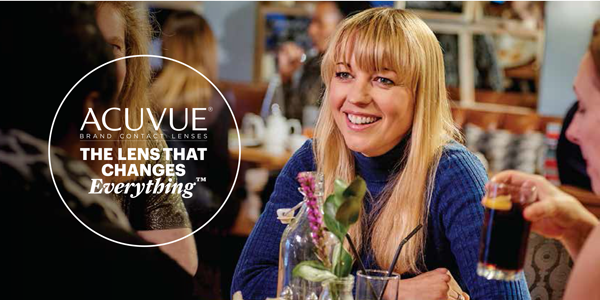 Order your 1-Day Acuvue Moist Multifocal Contact lens Today!