Contact Lenses Details
ACUVUE VITA with HydraMax Technology is a monthly lens for patients who want a full month's comfortable wear from their lenses. It has a new, un-coated silicone hydrogel formulation balanced to help maximise and maintain hydration throughout the lens – providing reliable, superior overall comfort all month long.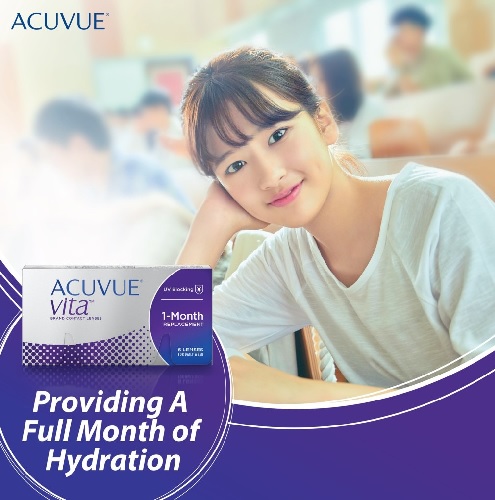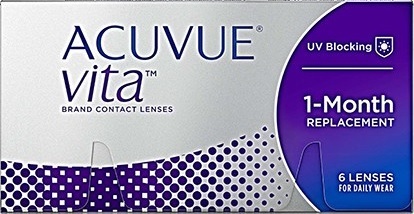 Product Information:

ACUVUE VITA contact lenses is a new contact lens that meet your monthly lens needs. It helps to better maintain lens hydration from 1st to 4th week.
Avuvue Vita HYDRAMAX™ TECHNOLOGY HELPS TO MAINTAIN BETTER LENS HYDRATION FROM 1ST TO 4TH WEEK , ALLOWING 30% LESS EVAPORATION THAN LEADING SI-HY MONTHLY LENSES

Product Availability:
This item normally dispatch within 2 -4 business days.
Number of lens : 6 Lens per box ( with visible tint )
Wear Schedule: Daily
Replacement: Monthly
Lens Material: 41% water, 59% senofilcon C
Manufacturer: Johnson & Johnson Vision Care, Inc.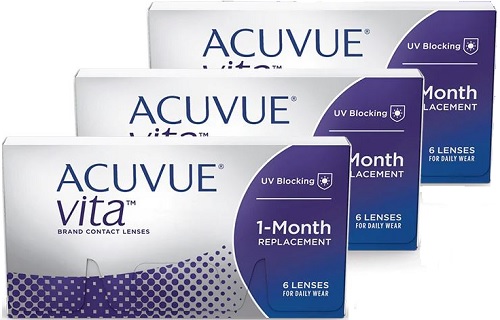 Get Your Acuvue Vita with HYDRAMAX™ TECHNOLOGY contact lenses Today !