Contact Lenses Details
MyDay® daily disposable toric. CooperVision MyDay daily disposable contact lenses give your eyes what they're asking for—breathable lenses that are so comfortable, you'll hardly think about them at all. Thanks to oxygen-efficient Smart Silicone™ chemistry, MyDay lenses deliver the optimal balance of breathability, comfort and easy handling

You demand more from your toric contact lenses: Beyond clear, stable vision, you insist on comfort to help you stay on top of your high intensity lifestyle. MyDay® daily disposable toric lenses from CooperVision®, a world leader in toric contact lenses, are made with the same design features found in Biofinity® toric.
They are also part of the MyDay® daily disposable family: Our softest silicone hydrogel lenses ever* and the world's first 1 Day contact lenses made with CooperVision® Aquaform® Technology to help keep your eyes looking clear and white and feeling comfortable all day long. With MyDay® daily disposable toric, you're ready to take on your day.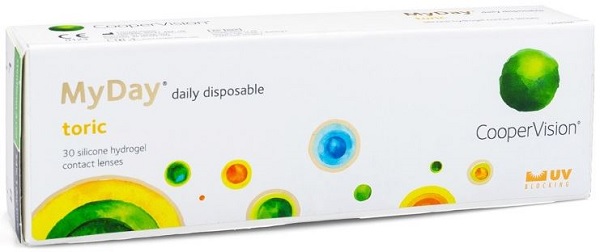 aa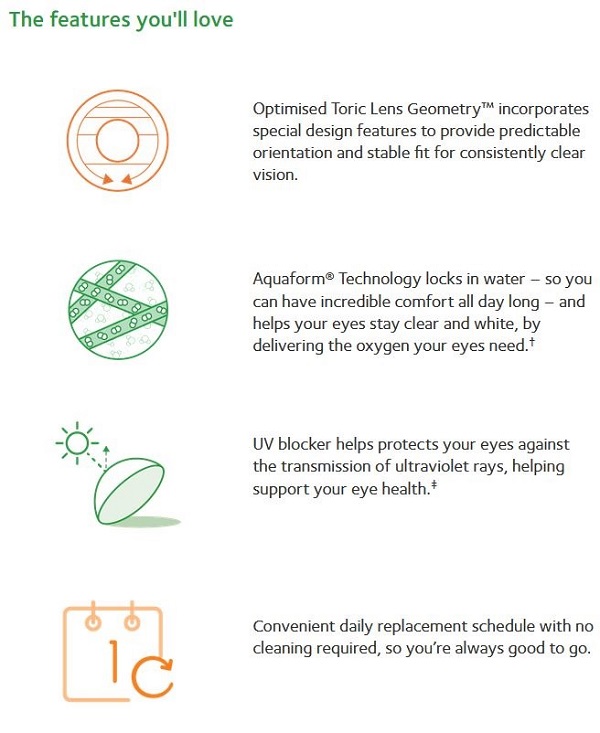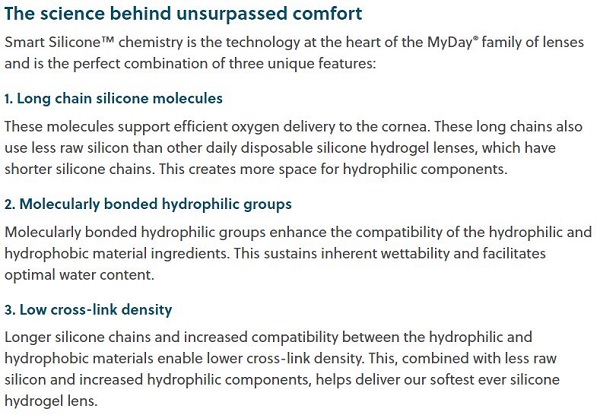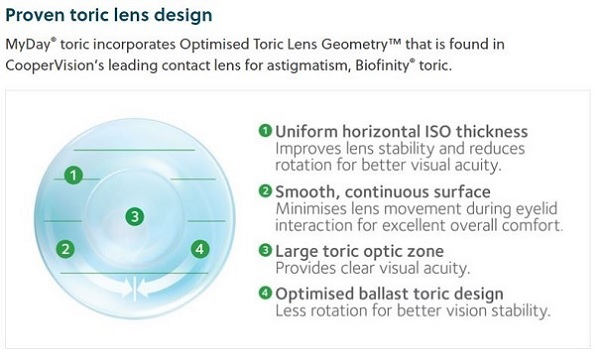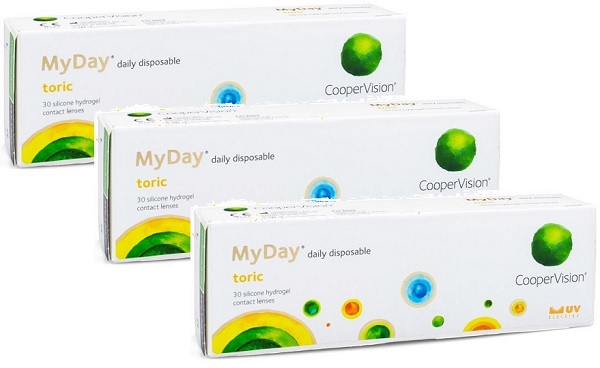 Buy your Biomedics 1 Day Extra Toric lenses Now !