Contact Lenses Details
MyDay® daily disposable multifocal

Starting to have trouble seeing things up close?

You may be experiencing the onset of presbyopia. But don't worry! Your vision may be changing but you don't have to. Instead of getting reading glasses, keep enjoying the freedom of 1-day contact lenses with our new MyDay® daily disposable multifocal lenses.

The latest technology innovation from CooperVision® delivers the clear vision and comfort1 that you need to keep up with your busy lifestyle. Our softest 1-day silicone hydrogel lens ever* features CooperVision® Aquaform® Technology which combines a unique balance of high oxygen permeability and naturally wettable material.

The result is a highly breathable lens that keeps eyes looking clear, white, and healthy. With MyDay® daily disposable multifocal, you'll always be ready to take on each day with confidence. Plus, for every MyDay contact lens sold in the US, we partner with Plastic Bank® to collect and convert an equal amount of ocean-bound plastic through their global network. Collectors in coastal communities receive a premium for the materials they collect, which helps provide them with basic family necessities, such as groceries, cooking fuel, school tuition, and health insurance. So, with MyDay contact lenses, you'll enjoy great vision quality and a comfortable lens-wearing experience, all while making a difference in our environment.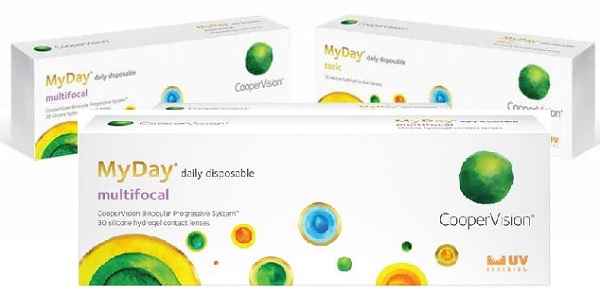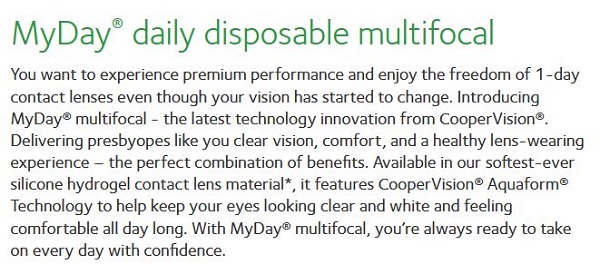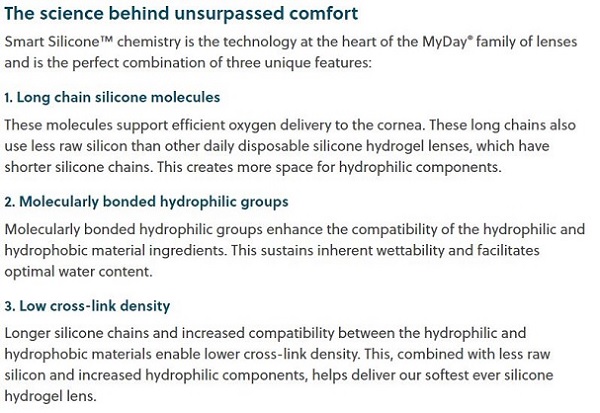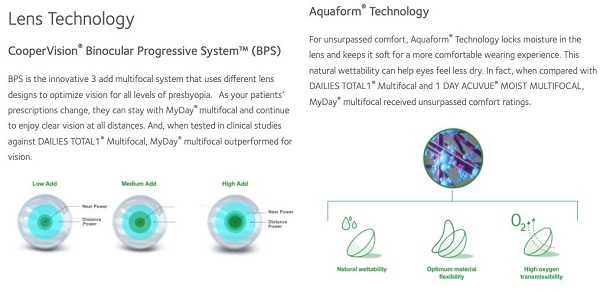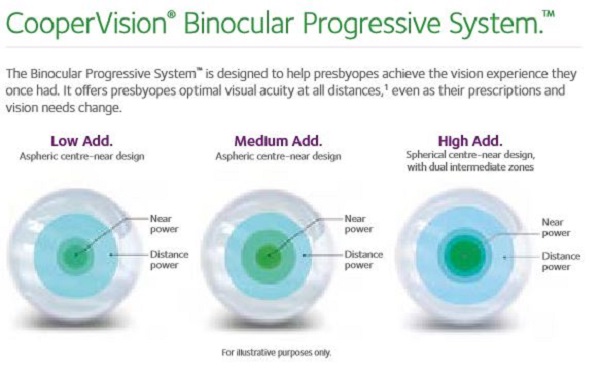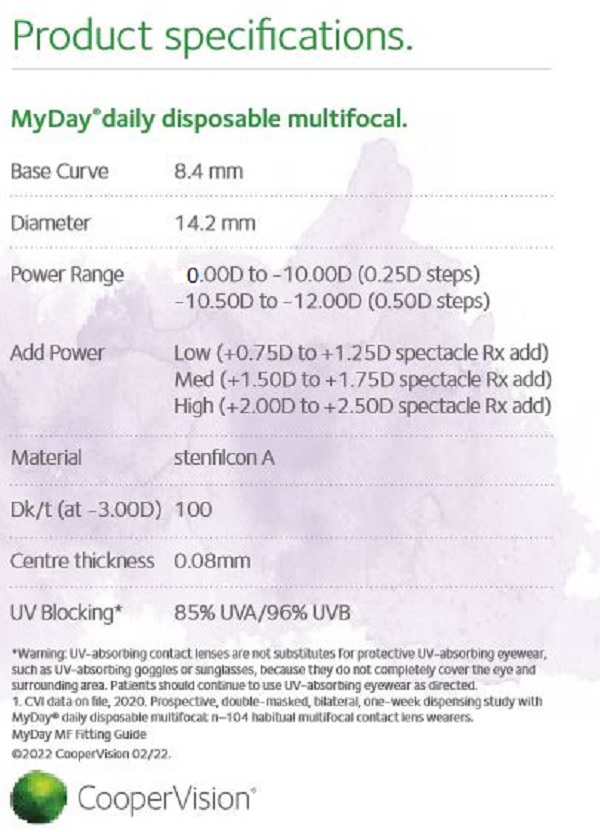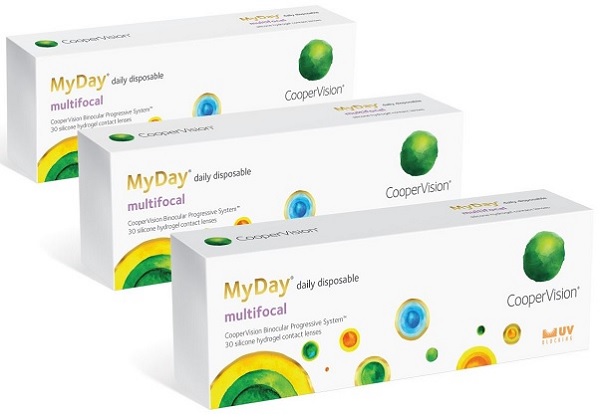 Get Your MyDay Multifocal daily Disposable contact lens Today !