Contact Lenses Details
Air Optix Night & Day Aqua contact lenses gives wearer complete flexibility in their wearing scheduled and they are doctors most recommended brand for patient who sleep in their contacts. Night & day are FDA approved for daily wear and up to 30 days continuous wear . They also allow more oxygen permeation than any other soft contact lenses.
These revolutionary lenses are so breatheable, they allows six times more oxygen through the lens than traditional soft contact lens
The Air Optix Night & Day Aqua contact lens is made from the new fluorine hydrogel material lotrafilcon A and has a water content of 24%. It is equipped with the Aqua Moisture wetting system, has an ultra-smooth surface and also very good oxygen permeability, which means it can be worn continuously for up to 30 days and 30 nights even if the wearer is often exposed to bad lighting.
WARNING: For daily wear or extended wear up to 6 nights for near/ far-sightedness. Risk of serious eye problems (i.e., corneal ulcer) is greater for extended wear. In rare cases, loss of vision may result. Side effects like discomfort, mild burning or stinging may occur.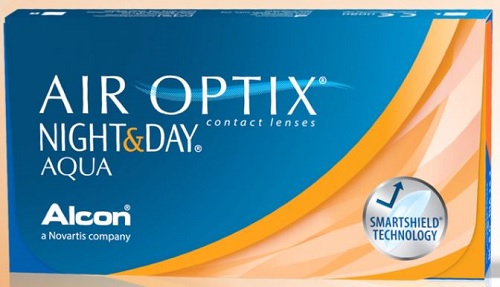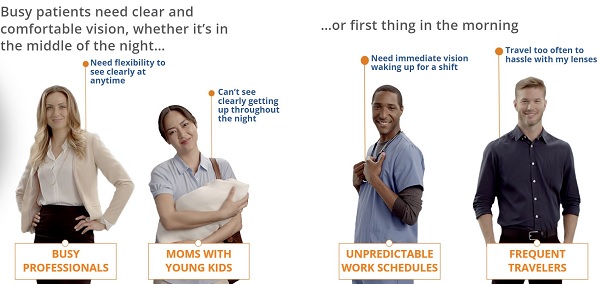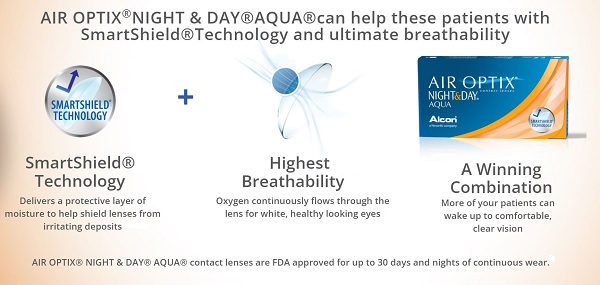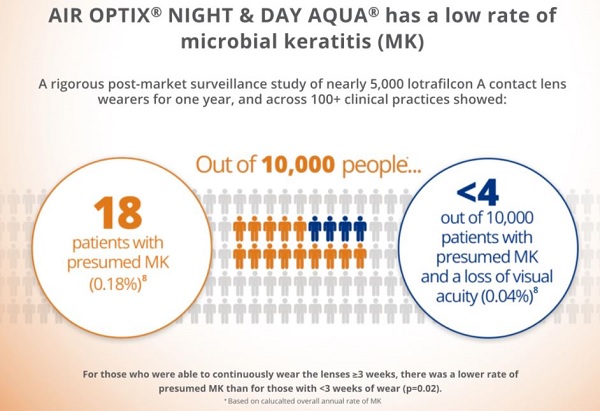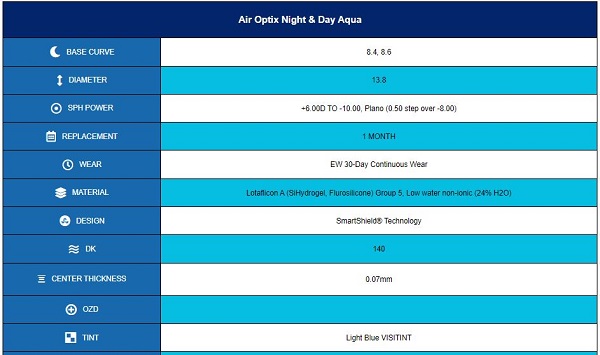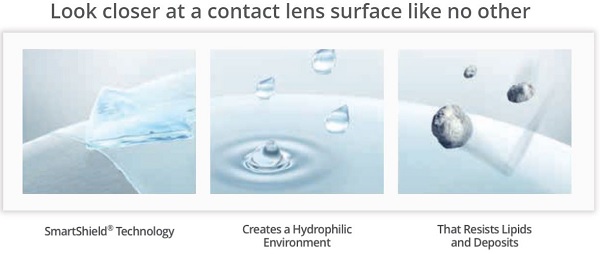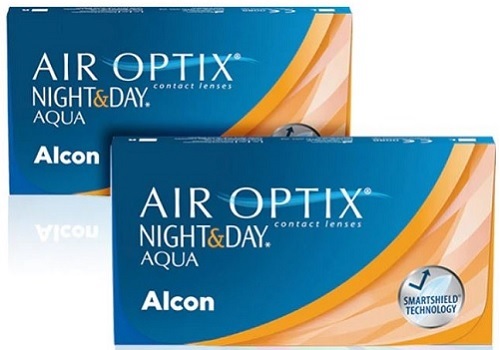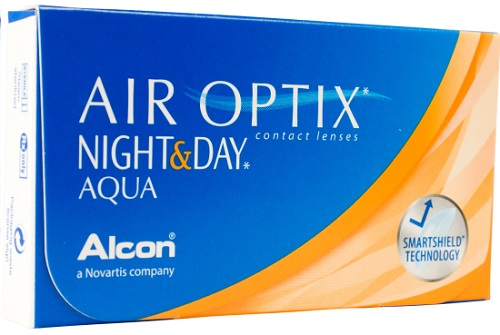 Air Optix Night & Day Aqua Contact Lens ( New Packing )