Contact Lenses Details
Dailies AquaComfort plus Toric One day soft contact lenses designed for consistent, clear and comfort all day.
DAILIES® with AquaRelease™ For Astigmatism ( Toric ) Include New Blink-Activated Moisturizer For All Day Comfort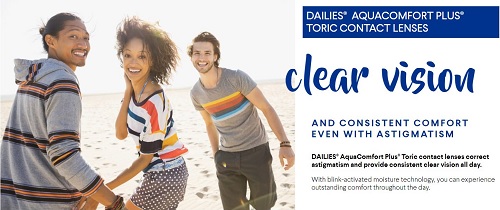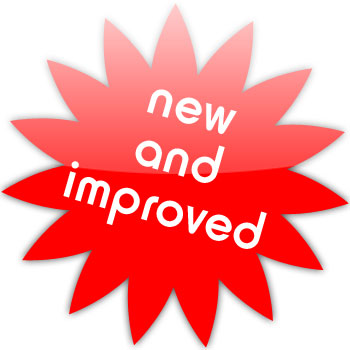 Benefits :
Blink activated moisture technology to deliver refreshing comfort all day

Consistent, clear vision even with astigmatism

Easy to use - no lens cleaning and no lens care solution required.

3x More moisturizing Agent release


Additional Product Information:

Dailies AquaComfort PlusToric are daily disposable contact lenses manufactured by Alcon and they are designed for people with astigmatism.
Dailies AquaComfort PlusToric are daily replacement lens, so you no longer need to worry about cleaning and storing your lenses. Their unique, comfort edge design gives you a smooth, clean, precise edge for excellent comfort. They're also an ideal option for people with ocular allergies, as one-day use reduces the chance of the build-up of pollen and other deposits.


It's time to upgrade to refreshing NEW DAILIES® AquaComfort Plus® Toric contact lenses !

Order Your Focus One-Day Aquacomfort Plus toric contact Lenses Now!