Contact Lenses Details
GEO Nudy Gray Circle Color contact lens - CH624 Gray colored lens gives eyes a mysterious aura that perfectly complements your unique personality. Large lens diameter makes the eye look bigger and darker, giving you an innocent, wide-eyed look, while the intricate pattern creates a distinct otherworldly feel. Geo Nudy Gray is really comfortable to wear that you almost didn't feel them in your eyes at all..
One of the best selling circle lens in USA & UK !
GEO Nudy Circle Color Lenses are the most fantastic's cosmetic lens in the Fashion & Cosmetic industry!
GEO Nudy Circle Color lenses enhance your beautiful eyes brilliantly with an attractive Dolly or Barbie doll look.
Check Out The GEO Nudy Gray Circle Color Lens - CH625 Gray Now !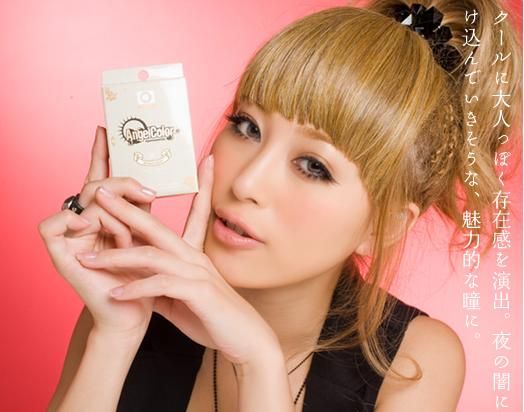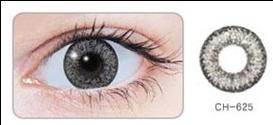 Note: color shade of Gray may appear a little bit darker than the photos.
GEO Nudy Gray Color Lens - CH625 Gray Available 0.00 ~ -10.00
All GEO Nudy Circle Color lens Series are make of soft lenses thus it is very comfortable when you wear it and with the various color and style / pattern, you will sure to find what you like. Basically they are suitable for all people with different ethnicities, both Western and Oriental.

GEO Nudy Circle lenses Series will compliment your cosmetic application by enhancing your Eyes with various selection of colors or pattern. Your Eyes will be instantly transformed with a wonderful, mysterious and Stunning Looks.
K-POP Stars Makeup Tutorial By Michelle Phan

Additional information:
Unit Price Quantity : Sold as 1 pair ( 2 lens with same spherical power or just 0.00 Plano ) .
Parameter :
* Spherical Power : 0.00 ( Plano ) ~ -10.00
* Base curve radius: 8.4mm - 8.6mm
* Lens diameter: 14mm
* Water Content : 38% ~ 42%
GEO Medical Co. LTD - DNV Certification & Conformity

Note : Cleanliness is the first and most Important aspect of proper contact lens care. Establish a routine of good hygiene whenever handling your GEO lenses.

Always Use your GEO Circle Lens With Care - Always Use It wisely & Responsibly !
We will recommend to soak your New GEO Circle Color lens in your Contact lenses solution for 6 hours prior to use - Do not use it straight from the vial bottle
Buy Your favourite Authentic Geo Nudy Gray Circle Color lens Now !