Contact Lenses Details
GEO Circle Colored Contact lenses - Latest Product : Cafe Mimi Cappucino WMM 500 Gray Lens
Enjoy the Bigger and Brighter Eyes , with the New 14.8 ~15mm Dia. Circle lens now !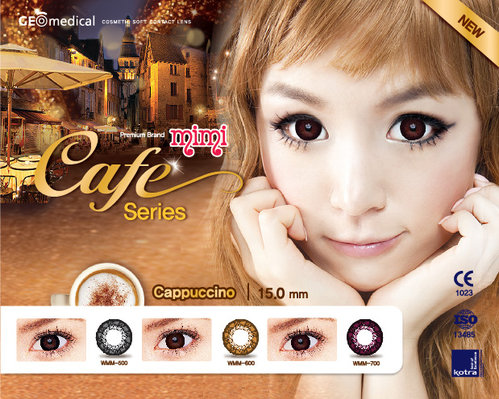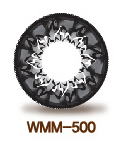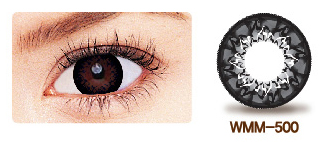 Princess Cafe Mimi series are available in Power 0.00 ~ -6.00
Geo Cafe Mimi Cappucino WMM 500 circle lens
Life Span : 1 Year Diameter : 14.8 ~15mm
Grunge Look Makeup Tutorial By Michelle Phan
Additional information :
Water Content : 38% ~ 42%


Life Span : 1 year disposal
Diameter : 14.8 ~15mm
Unit Price Quantity : Sold as 1 pair ( 2 lens with same spherical power or just 0.00 Plano ) .
Note : The qty default setting in the system is 2 ( 2 means 2 pair = 4 lenses ). If you would like to buy 1 pair please reselect the qty to 1 ( 1 means 1 pair = 2 lenses )
If you have different power for both eye , you will need to order your eye power separately ( Right Eye (OD) & Left Eye (OS) )with qty 1 and the required power that suits your eye
If your power is the same for both eye then you can either reselect the qty or remain as per the Popular default standard setting.
GEO Medical Co. LTD - DNV Certification & Conformity


Note : Cleanliness is the first and most Important aspect of proper contact lens care. Establish a routine of good hygiene whenever handling your GEO lenses.
Always Use your GEO Circle Lens With Care - Always Use It wisely & Responsibly !
We will recommend that you soak the New GEO Circle Color Lens for 6 Hours prior to use - DO not use it straight from the vial Bottle
Buy Your favourite Authentic Geo Cafe Mimi Cappucino WMM 500 Now !