Contact Lenses Details
Freshlook illuminate ( Rich Brown ) by Cibavision
FreshLook Illuminate is an eye-enhancing, daily disposable contact lens specially designed for Asian eyes to make eyes look naturally bigger.

At the end of the day – more beautiful eyes, effortlessly!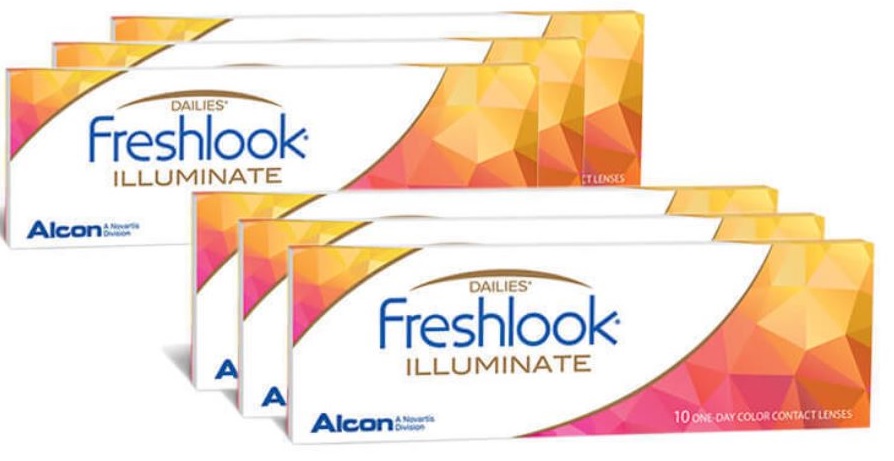 Freshlook Illuminate new look !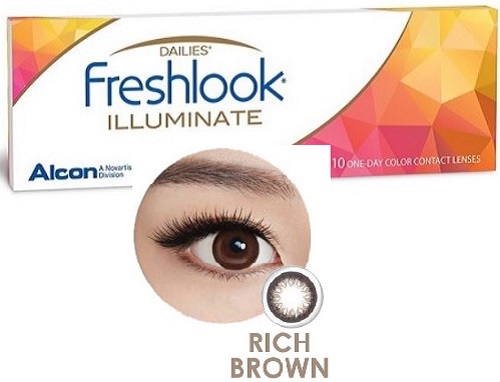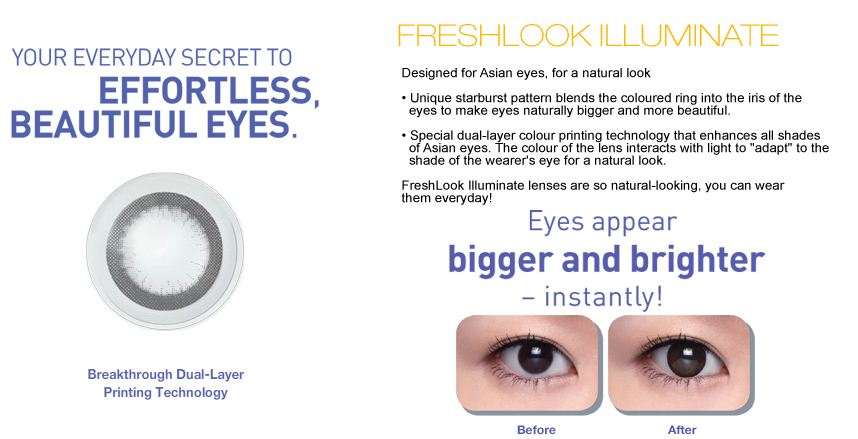 Unique starburst pattern blends the coloured ring into the iris of the eyes to make eyes naturally bigger and more beautiful.

Special dual-layer colour printing technology that enhances all shades of Asian eyes. The colour of the lens interacts with light to "adapt" to the shade of the wearer's eye for a natural look.
Freshlook illuminate Rich Brown - offers a leading colour lens technology which is based on the FreshLook lenses family and Ciba Vision"s Focus Dailies contacts. This lens gets this special glow in your eyes, particularly your dark eye color. The used starburst pattern colored circle and their secondary color layer boost and illuminate your impressive appearance. Freshlook illuminate Rich Brown lenses deliver a large looking pupil and iris.
FreshLook Illuminate lenses are so natural-looking, you can wear them everyday!
Before >>> After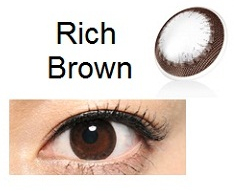 Ask your eye care professional about FRESHLOOK® lenses

5 Minute Makeup for work/ school/ everday Tutorial By An Knook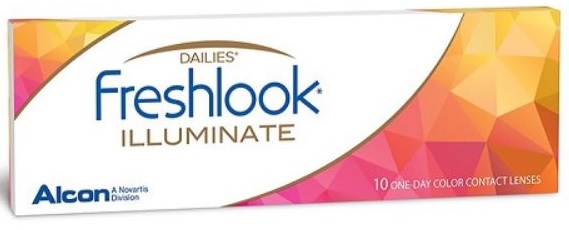 Freshlook Illuminate New look !
Freshlook Illuminate By Alcon/ Ciba vision

Product Information:

Natural on eye appearance with FreshLook illuminate for great depth and definition with dual layer printing technology (to match the natural brown and black shades of Asian eyes). Unique starburst pattern blends the coloured ring into the iris for eyes that look bigger, more distinctive and natural. Better centration and consistent fit.

Product Availability:

In stock - Orders normally dispatch within 2- 4 Business Days

Return Policy:

Return or exchange unopened lenses within 30 days

Material Content:

31% Nelifilcon A

Water Content:

69% H2O

Manufacturer:

Alcon / Ciba Vision