Contact Lenses Details
GEO GEOLICA Color Contact lens Series - GEOLICA series are designed as such to make your eyes glow in a vibrant yet natural way !
GEOLICA Color Contact Lens series are distinctively design with variety colors - blues, greens, browns, blacks and greys, sporting the more natural-looking Euro Circle, Euro Celine, and Euro Lady line of circle contact lenses, featuring natural color tones and impressive enlargement effect!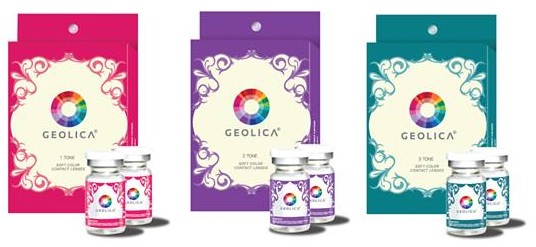 GEOLICA -New Packing ( blister case )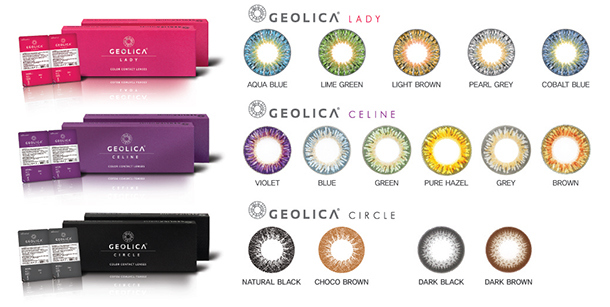 This Model are available in Power 0.00 / - 0.50 -8.00
Power -6.00 ~ -8.00 may required additional time to process
Life Span : 3 Months Diameter : 14.2mm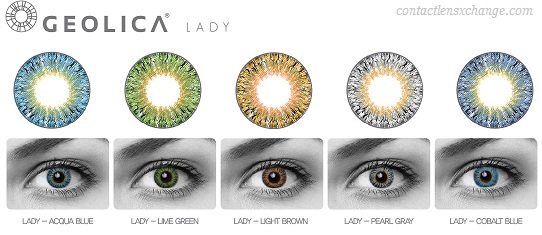 Geolica Lady Color Contact Lenses generates elegant look with natural colors. Natural changes on your eyes that looks impressive to everyone.
Geolica Celine Color Contact Lenses – creates a truly glamorous look on your eyes.Upgrade your style by simply wearing high-quality colored contact lenses now!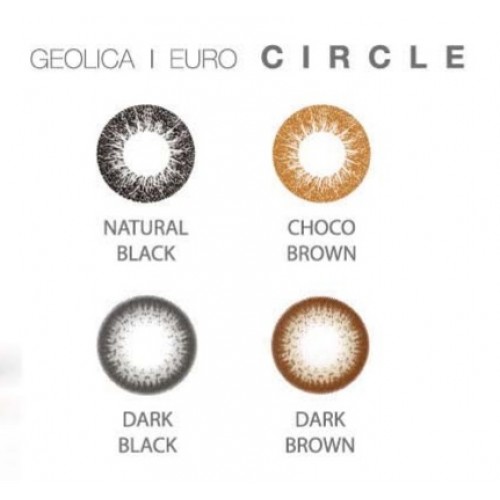 Geolica Color Contact Lenses give an effect of enlarging pupils. This will give your natural eye color more definition and make your eyes look bigger.
Romantic Blush Makeup Tutorial By Michelle Phan
Additional information :
Unit Price Quantity : Sold as 1 pair ( 2 lens same power )
Power Availablity : 0.00, -0.50 ~ -8.00
Diameter : 14.2mm
BC : 8.6mm
Life Span : 3 months replacement
Packing : Box with 2 lens, Blister pack ( same power ) - choose 2 boxes of different power if required
Water Content : 40 ±2%
Material : Two Sterile Hydrophilic Color Contact Lenses
GEO Medical Co. LTD - DNV Certification & Conformity



Note : Cleanliness is the first and most Important aspect of proper contact lens care. Establish a routine of good hygiene whenever handling your GEO Colored Circle lenses.
Always Use your GEO Circle Lens With Care - Always Use It wisely & Responsibly !
We will recommend that you soak the New GEO Circle Color Lens for 6 Hours prior to use - DO not use it straight from the Blister Pack
Buy Your favourite Authentic Geo GEOLICA Color Contact lens Series Now !