Contact Lenses Details
FreshLook® collections have an excellent range of color contact lenses to supplement or transform your eye color. FreshLook® COLORBLENDS® contact lenses use 3-in-1 color technology for a naturally beautiful look, whether you would like a dramatic transformation or subtle enhancement.
Even if your vision is perfect, experience a fresh, new look that's always you.
FreshLook COLORBLENDS® contact lenses feature an exclusive, patented, technology that offers the ultimate natural color change of any colored lens. FreshLook COLORBLENDS® color contacts offer a unique range of colors.
Freshlook Colorblends available colors : Blue, Green, Grey, Brown, Honey, Turquoise, Amethyst, Pure Hazel, True Sapphire, Sterling Gray, Brilliant Blue, and Gemstone Green.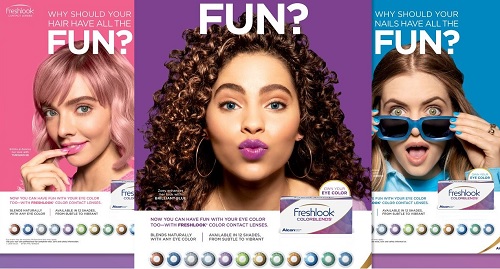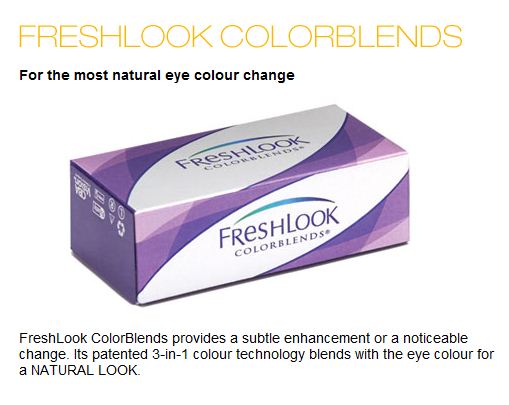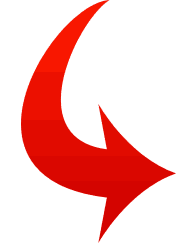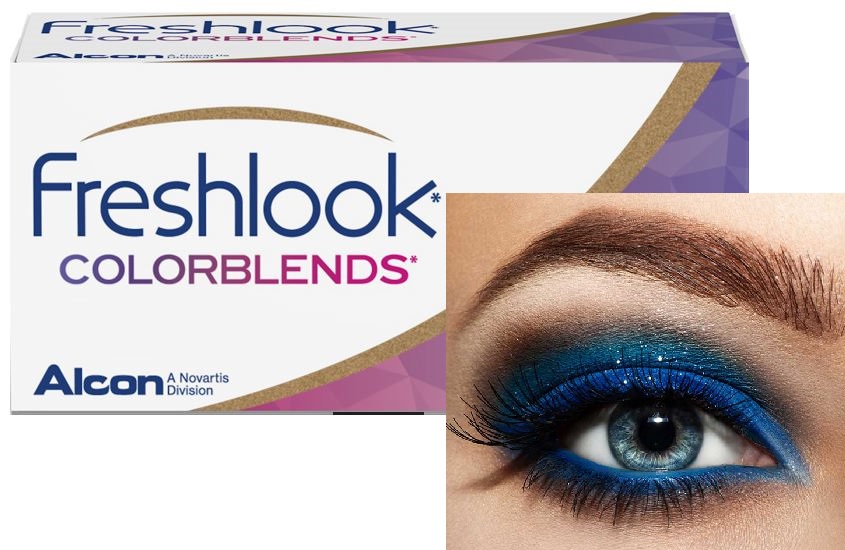 Color contact lens : Freshlook Colorblends is perfect for dark eyes
The lens is thin but completely opaque, so it works even on very dark eyes.
Most sucsessfull Freshlook Colorblends colors are:
Green

– that creates deep emerald glow

Amethyst

– gives your eyes brilliant violet hue

True Sapphire

– for deepest ocean blue look
Freshlook colorblends also offers Blue, but a lot of Colorblend's wearers agree that True Sapphire gives much more interesting shade of blue for dark eyes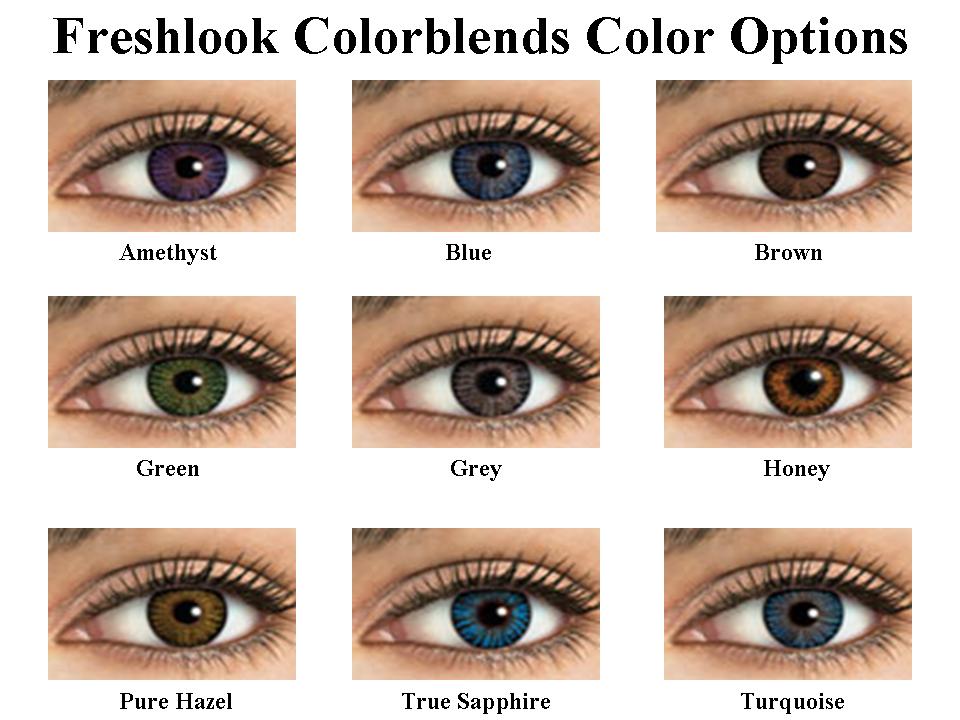 Three new Colorblends colors: Brilliant Blue, Gemstone Green and Sterling Grey.
They are meant to be most vivid and intense colors in the Colorblends line.
Use Freshlook ColorBlends ® every day or just for tonight.
Product Information:

FreshLook ColorBlends Color contact lenses are manufactured by Alcon. FreshLook ColorBlends are ideal for a subtle change and a beautiful look. Three-in-one technology blends three colors into one. FreshLook colorblends are designed for daily wear with nightly removal and proper cleaning. You'll love the freedom of crisp, clear vision, and the enhanced comfort of FreshLook ColorBlends.

FreshLook ColorBlends contain an inside-out "FL" indicator to help ensure proper application/insertion.
Freshlook Colorblends for Daily wear and Monthly replacement.
Note :We will suggest you change( replace ) it within 3 weeks if you use it frequently as fresh new lens is always feel better and more hygienic.

Material Content:

45% Polymer (phemfilcon A)
Packing : 2 lens per box( same power )

Water Content:

55% H2O

Manufacturer:

Alcon / Ciba Vision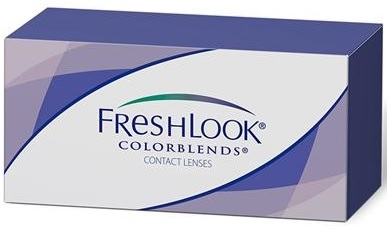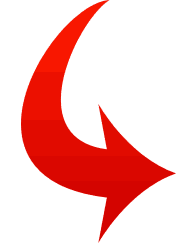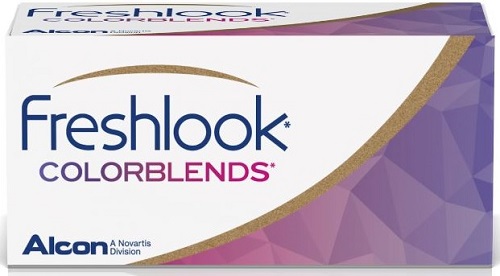 Brand New Look !
Freshlook ColorBlends New Packing !
Get Your Freshlook Colorblends Color Contact Lens Today!