Contact Lenses Details
Introducing Acuvue® Oasys with Transitions™ Light Intelligent Technology. It's the first of its find contact lens that can sense lighting conditions in your environment and seamlessly adapts from clear to dark to provide all day soothing vision.
These Acuvue contacts have Transitions' "Light Intelligent Technology" a photochromic additive mixed into the soft hydrogel material that creates the lens. When this photochromic additive is exposed to UV light or blue light from screens and lightbulbs, it darkens the lens to block UV radiation and excessive light waves, just like sunglasses do.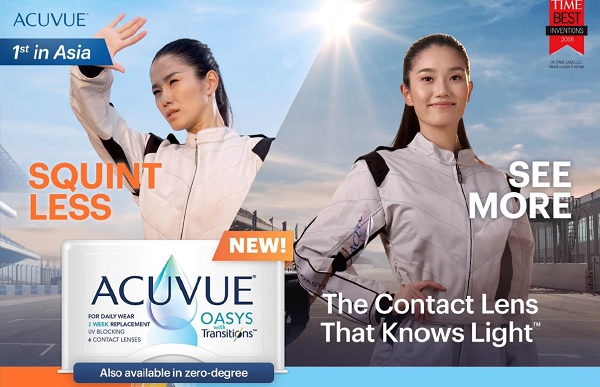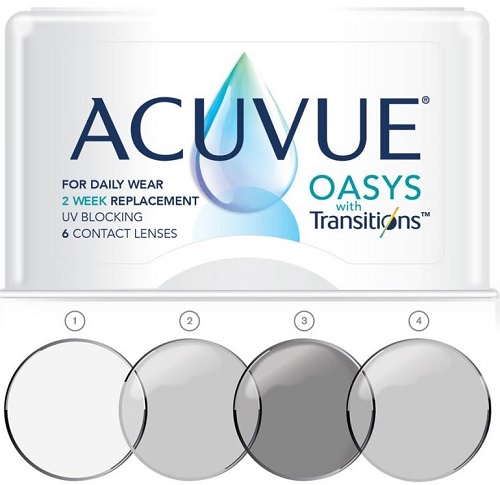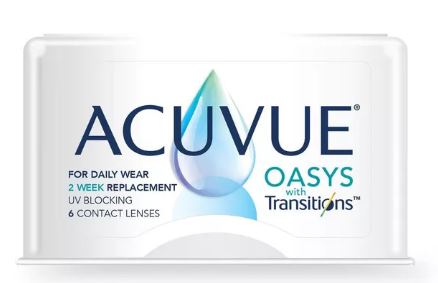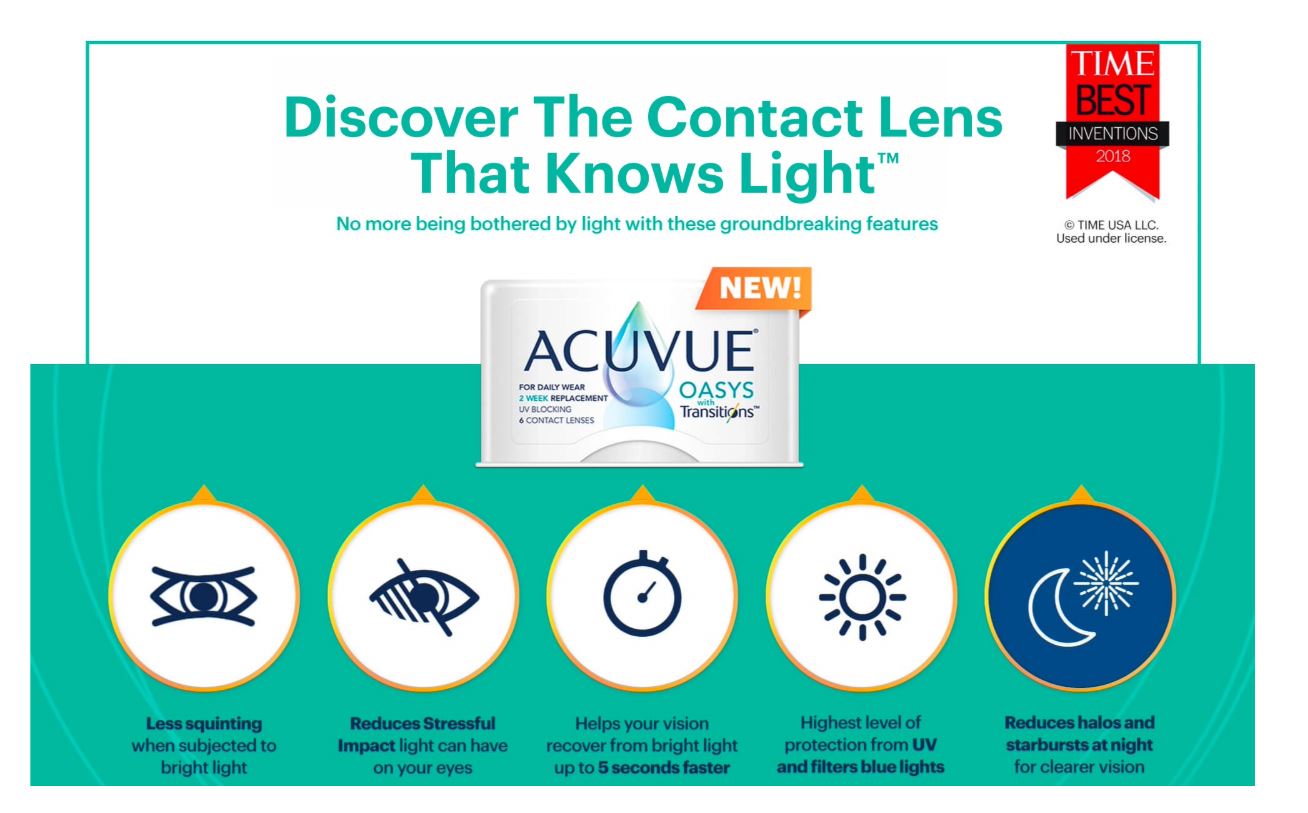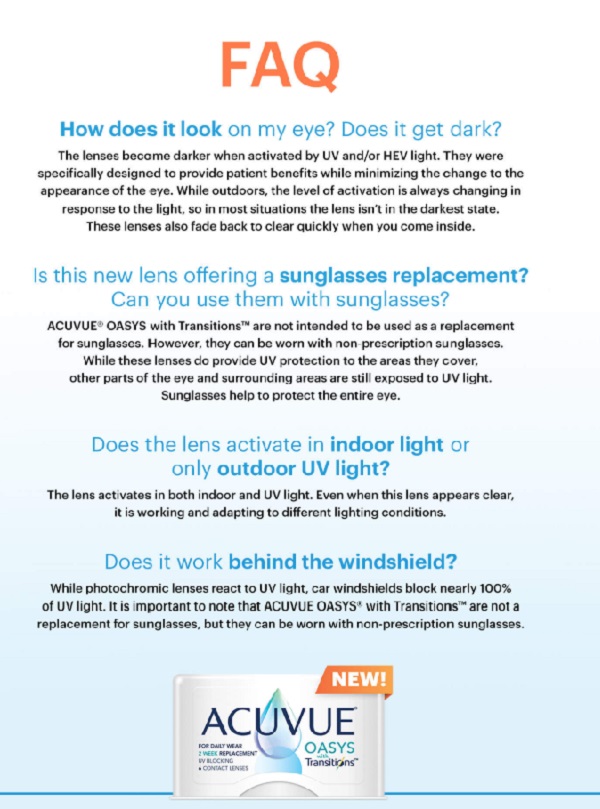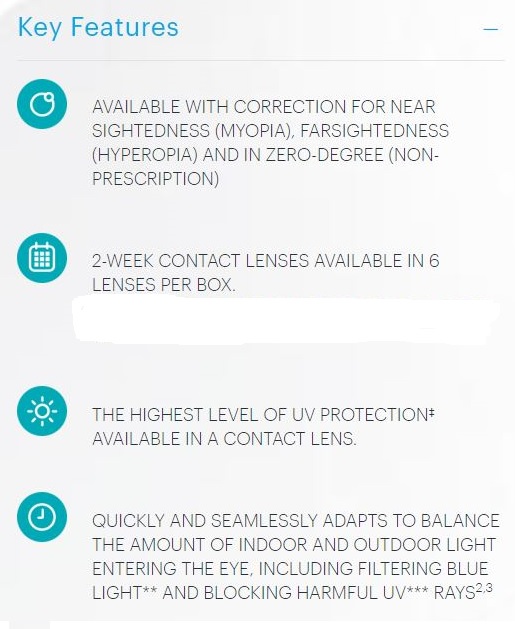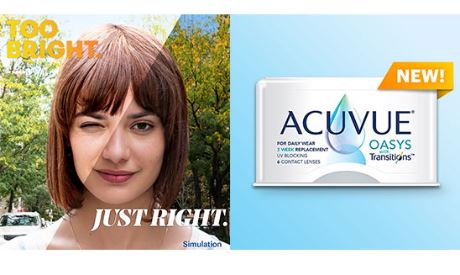 Product Information:

Manufacturer: Johnson & Johnson

Brand: Acuvue

Lenses per Box: 6

Recommended Replacement: 2 Weeks Disposable

Wearing Schedule: Extended Wear

Material, Water Content: Senofilcon A, 38% water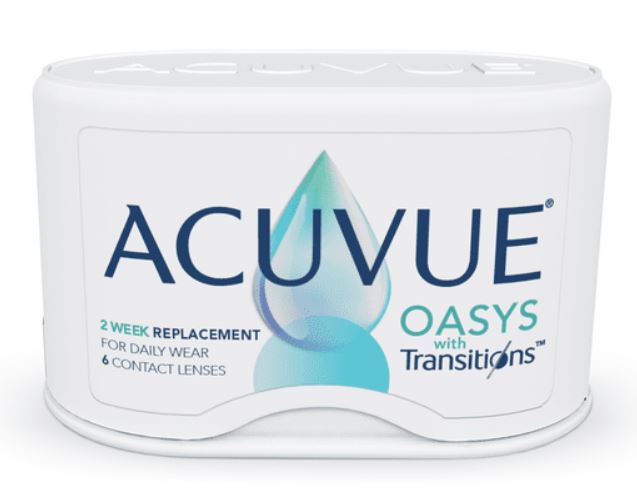 Get Your Acuvue Oasys with Transitions contact lenses Today !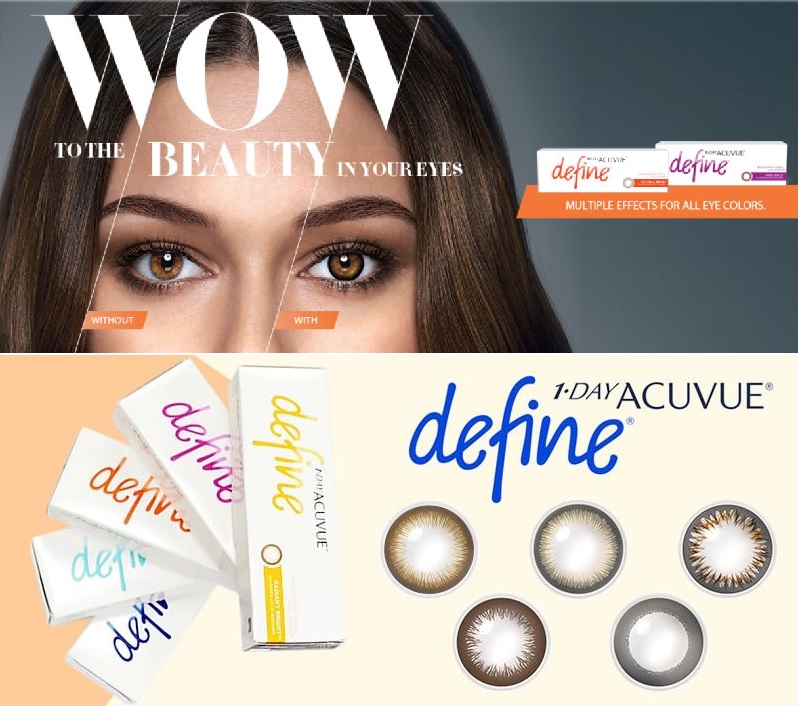 1-Day Acuvue define Radiant cosmetic lens collection