Contact Lenses Details
ACUVUE OASYS Brand Contact Lenses with HYDRACLEAR Plus. Experience HYDRACLEAR Plus technology and say goodbye to dry eyes, even in challenging environments.
ACUVUE® OASYS with HYDRACLEAR PLUS Technology provide exceptional comfort for patients in challenging environments. The lenses may help keep eyes feeling moist all day and help to reduce dryness symptoms caused by staring at digital screens.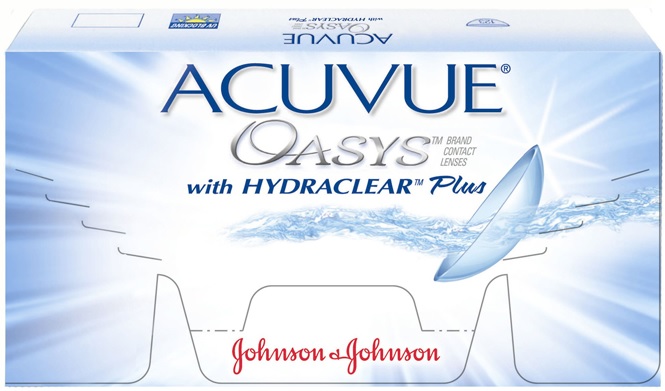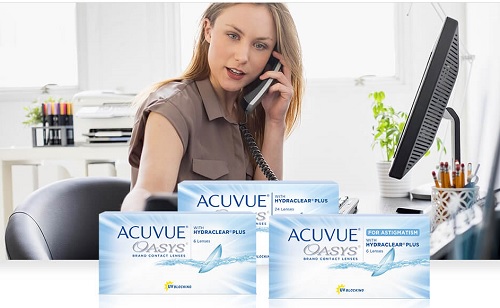 Product Information:

Acuvue Oasys are weekly disposable contact lenses manufactured by Johnson & Johnson. They utilize the Hydraclear Plus technology to help eyes stay moist and fresh. With Acuvue Oasys, dry is out. Acuvue Oasys are ideal whether you work outside in a dry or windy environment, in front of a computer all day, or even if you find your eyes tired and uncomfortable at the end of the day. Whether you're inside or outside, challenging environments can make your eyes feel tired and dry. Long hours in front of a computer can leave your eyes craving moisture. Acuvue Oasys featuring next generation Hydraclear Plus silicone-hydrogel technology, helps keep your eyes fresh and comfortable.
Acuvue Oasys are tinted for ease of handling and will not change the color of your eye. The tint is simply designed to facilitate locating the contact lenses in solution. These contact lenses contain an inside-out "AV" indicator to help ensure proper application/insertion.

Product Availability:

This item normally dispatch within 2 -4 business days.

Return Policy:

Return or exchange unopened lenses within 30 days

Material Content:

62% Polymer (senofilcon A)

Water Content:

38% H2O

Manufacturer:

Johnson & Johnson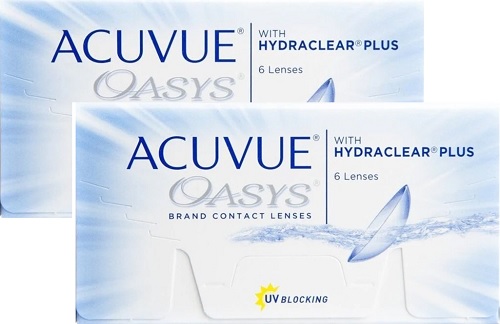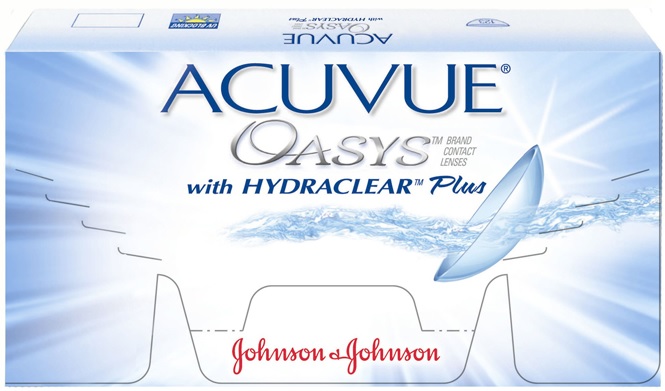 Get Your Acuvue Oasys with Hydraclear Plus contact lenses Today !