Contact Lenses Details
GEO Nudy Circle Colour soft contact lens ( Circle Lenses ) Series provides variety of design patterns and colours to meet the needs of global customers both of Western and Oriental.
GEO Nudy Circle Color Lenses series ( Circle Lenses are available in a variety of colors and desgins that meets the needs of any person from all ethnicities. These Circle lenses make your eyes brilliant and attractive!
GEO Nudy Circle Color lens Series( Circle Lenses )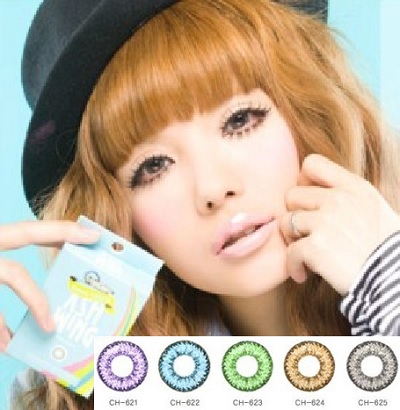 New Arrival !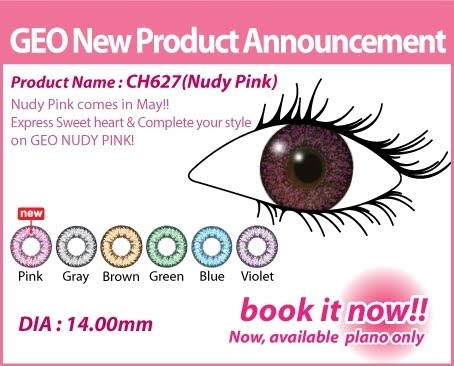 Note : GEO Nudy Circle Color lenses
1. CH-621, CH-623, CH-627 - Do not have power correction at this moment
2. CH-622. CH-624 & CH-625 is available with corrective power ranged from 0.00 ~ –10.00
GEO Nudy Circle Series of color lenses ( Circle Lenses ) will present you with a pair of wonderful, mysterious and attractive eyes of which you can be proud.
GEO Nudy Circle lenses Series - 2-tone color

Geo Nudy Circle Color Lens series ( Circle Lenses ) - Fashion leader with splended and characteristic look of eyes! Enjoy mystery of eyes with moon shining, tearful eye look.
Enjoy the outstanding look of your eyes and fresh feeling whenever you wear Geo Nudy Circle Color Series soft contact lenses

Geo "Nudy Color " is Original Japan OEM lenses

GEO Nudy Circle Color lens series give eyes a mysterious moon shinning, tearful look.
Bobbi Brown Night Time makeup Tutorial
New Arrival !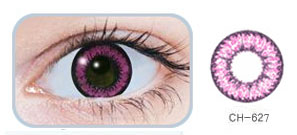 ( Plano 0.00 only )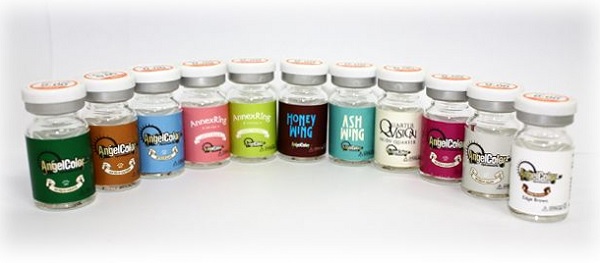 Additional information :

Parameter :
* Spherical Power : 0.00 ( Plano ) ~ -10.00.
* Water Content : 38% ~ 42%
Life Span : 12 Months ( proper cleaning and storage is required after every usage ) replace to a new set of lens if the lens feel dry and uncomfortable.
Unit Price Quantity : Sold as 1 pair ( 2 lens with same spherical power or just 0.00 Plano ) .
Note : The qty default setting in the system is 2 ( 2 means 2 pair = 4 lenses ). If you would like to buy 1 pair please reselect the qty to 1 ( 1 means 1 pair = 2 lenses )
If you have different power for both eye , you will need to order your eye power separately ( Right Eye (OD) & Left Eye (OS) )with qty 1 and the required power that suits your eye
If your power is the same for both eye then you can either reselect the qty or remain as per the Popular default standard setting.

GEO Medical Co. LTD - DNV Certification & Conformity


Note : Cleanliness is the first and most Important aspect of proper contact lens care. Establish a routine of good hygiene whenever handling your GEO Circle lenses.
Always Use your GEO Circle Lens With Care - Always Use It wisely & Responsibly !
We will recommend that you soak the New GEO Circle Lens for 6 Hours prior to use - DO not use it straight from the vial Bottle
Buy Your favourite Authentic Geo Nudy Circle lens Now !